News
Date added: 09/13/2019

Sony PXW-FX9 XDCAM 6K Full-Frame Camera System

Sony Announces their new Sony PXW-FX9 XDCAM 6K Full-Frame Camera System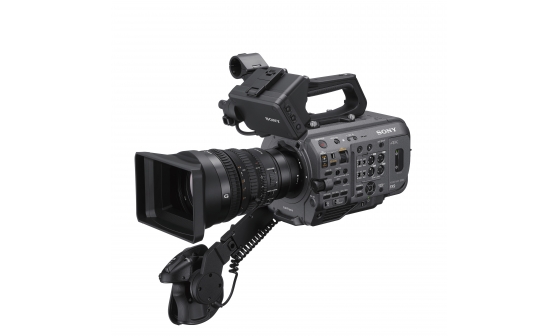 The camera's full-frame 6K sensor provides superb recording in DCI 4K*, Ultra HD and HD resolutions. Powerful image processing with debayering and oversampling ensures image quality beyond the limits of conventional Super 35mm sensors. The back-illuminated CMOS image sensor also uses Sony's Exmor R technology for improved sensitivity and noise reduction. Compared to a 4K Super 35mm sensor, the FX9's 6K sensor has over twice the surface area while providing a wider angle of view and shallower depth of field.
The Sony FX9 offers an exceptional 15+ stops of dynamic range – beyond the normal range of human perception – allowing for unprecedented creative freedom in colour grading and post. Camera operators can concentrate on framing the scene they want while relying upon the FX9 to capture every nuance and detail using either 4K 4:2:2 10-bit internal recording or 16-bit RAW external recording.* In grading, colourists can find colour and detail beyond the normal viewing abilities of the camera operator to create a final image that exactly portrays the mood of the scene.
The Sony FX9 features a base sensitivity of ISO 800, providing the optimal dynamic range for typical documentary applications such as shooting outside or in brightly lit interiors. A secondary High Base sensitivity of ISO 4000 excels in low light conditions such as early morning and evening shoots while maintaining superb image quality. ISO 4000 is also ideal whenever you're using slow lenses. Combining Dual Base ISO with the camera's electronic variable ND Filter provides superb creative control in almost any shooting environment, with truly next generation responsiveness to changing conditions. *ISO 800 and ISO 4000 are used in S-Log3, Cine EI mode.